06.08.2014 MP
From August 2014 PWM Pomeranian Motorcycle Rental in Łęgowo offers rental bikes with a capacity of 125 cc.
Polish President Bronislaw Komorowski signed an amendment to the law on vehicle drivers. According to the new provision in Article. 6, which will soon be published in the Official Gazette, motorcycles of up to 125cc will be able to move people with driving license category B.
More specifically - drivers who have a category B driving license for 3 years or more, will be able in the light of the new law to move motorcycles of up to 125cc. This applies to two-wheelers with a classic speed gearbox, as well as automatic, or scooters. The new provision also speaks exactly about the power of the engine, which can not be higher than 11 kW and with a power to weight ratio of the vehicle, which can not be higher than 0.1 kW / kg.
Upon entry into force of the law authorizing the carrying out motorcycle without motorcycle course or driving license appeared to safety concerns for drivers accustomed to so far to the car how to conduct and independent of weather conditions. PWM Pomeranian rental Motorcycles meets these needs through the following amenities:
- At the request of any person, sitting for the first time behind the wheel of the motorcycle 125cc provide free instruction in the handling coupling and coupling half on a motorcycle, we explain what is przegazówka and present how to change gears in the gearbox sequential (only plus or minus no fixed lever position for the race) and also we discuss whether it is better to inhibit the front or back, and can use both brakes, and if so, in what situations.
- what rules apply to avoid common dangers threatening only riders
- We provide for the price of a motorcycle full dress with the raincoat, which at the time of good weather can be transported in the trunk or side panniers / tankbag
Below motorcycles with our offer, which fall under the above Act and can drive them without a license for category A:
1. Yamaha YBR 125 Custom of 2015.
2. Suzuki Burgman 125 from 2009.
3. Honda CB125F of 2015.
4. Honda PCX 125 from 2015.
5. Yamaha Aerox 50 - you can not move without a license - the condition is only 18 years old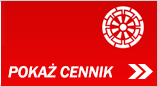 Tags: category B, motorcycle 125cc, driving, driving license category B, driving a motorcycle 125cc motorcycle for the weekend